Video Surveillance Solutions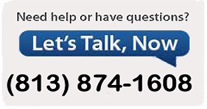 INNOVATIVE PRODUCTS AND SERVICES
Commercial HD Video Surveillance Systems Experts for over 25 years including video analytics and night vision. Custom designs to suit your specific requirements and budget.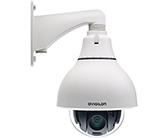 Video Security offers a unique solution for protecting customers, coworkers, and employees. No other form of electronic surveillance provides real time monitoring of situations-both at the location and remotely-while at the same time providing indisputable documentation of an event.
From serving as a visual deterrent to crime, to helping customers feel more secure , to giving managers and security professionals the tools they need for dealing with shoplifting, liability, and possible employee theft problems… video offers the most practical and cost-effective solution available.
The benefits of using a security management system:
Improve Security
Reduce Security Manpower Costs
Manage People more effectively
Control your business better
Obtain essential information about who has gone where and when
Security Lock Systems is a Certified Partner of Avigilon
HD Surveillance Systems Presentation
Security Lock Systems provides service throughout Florida as well as the Tampa Bay area. Whatever your security questions and needs, we have the answers and solutions.
Security Lock Systems
7704 Ann Ballard Road
Tampa, Florida, 33634
Call: (813) 874-1608
FAX: (813) 882-8266
Powerful.Integrated.Secure.