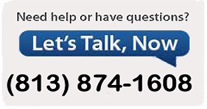 INNOVATIVE PRODUCTS AND SERVICES
Security Lock Systems has been servicing the Tampa Bay area for over 25 years and is a trusted name in access control systems and related locksmith work.  Call us for expert design and installation of your access control systems.
Security Lock Systems installs access control systems that work with a wide range of card readers, including biometric smart card, proximity, bar code and magnetic stripe. Flexible design and use of multi-technology companies allows you to mix and match technologies.
The benefits of using a security management system:
Improve Security
Reduce Security Manpower Costs
Manage People more effectively
Control your business better
Obtain essential information about who has gone where and when
We provide photo ID card systems that combine biometrics, digital imaging and other technologies to positively identify your employees. Our systems allow you to monitor and control the readers, relays and door position of each door in the system, or all doors simultaneously. If security has been breached anywhere in the system, your access control system will show you precisely where and when. If you are suspicious of a particular employee, your system can report an audit trail of all card reader activities. You can effectively manage and track your company's visitors, ask the system to email or page you when a breach occurs, or interface your access control system to your HR database.
If you are a Fortune 500-size company, an independent business, hospital, school, college, government agency or other organization, you can control and manage your access control system from anywhere on your network. No matter how large your organization, no matter how many sites you have scattered around the city or around the globe… Security Lock Systems can provide you a powerful system that adapts to your unique requirements.
Security Lock Systems provides service throughout Florida as well as the Tampa Bay area. Whatever your security questions and needs, we have the answers and solutions.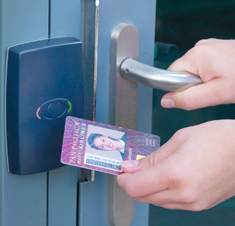 We are Licensed, Bonded and Insured
Hillsborough County Locksmith License #HCLOC14018
Florida Electrical Contractors License #EF20000747
Security Lock Systems
7704 Ann Ballard Road
Tampa, Florida, 33634
Call: (813) 874-1608
FAX: (813) 882-8266
Powerful.Integrated.Secure.